The second and final season of the Interdisciplinary Research of Rosewood and Sumner (IRRS) project took place during the summer months of 2019. This included four weeks of fieldwork during May and June which included excavation, ground penetrating radar (GRP) surveys, unmanned aerial vehicle (UAV) flights, an photogrammetry work. This work resulted in the recording of 6 new Florida Master Site File (FMSF) records and updates to 4 previously recorded ones. In addition, we completed filming for a 50-minute documentary on 15 years of fieldwork in Levy County. All work took place on privately-owned properties, made possible by the kind nature of many Levy County residents.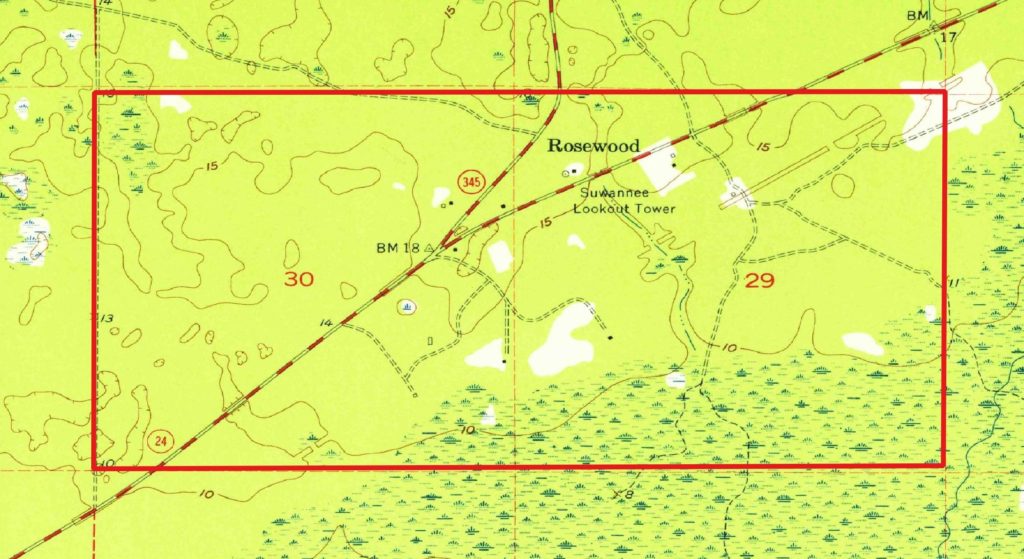 Our work this summer included a mix of field and lab methods. Traditional archaeological work included additional shovel test pits (STPs) at the site of Rosewood's African American cemetery. Locations were collected with new global navigation satellite systems (GNSS) and total station. Excavations allowed us to identify and record a new prehistoric (likely Archaic) site based on the recovery of several stone artifacts.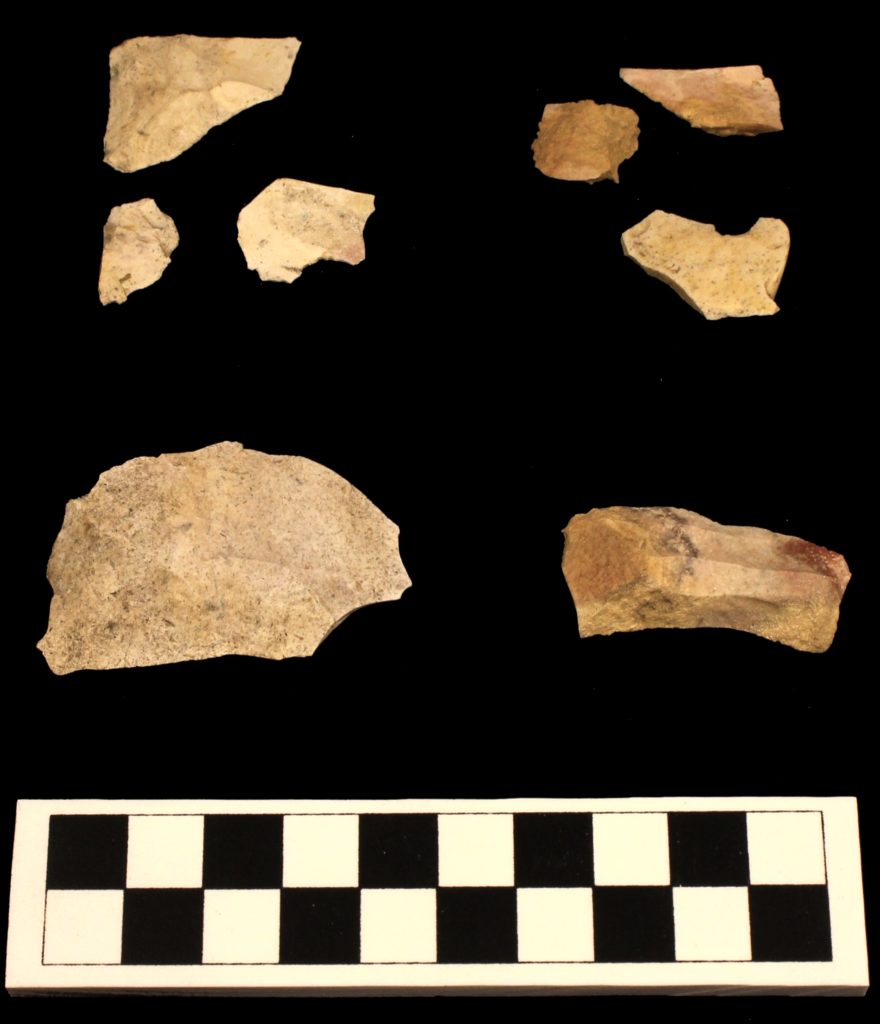 Ground penetrating radar (GPR) surveys took up much of our time. These focused on Rosewood's African American cemetery and the Shiloh Cemetery in Sumner. This survey identified 36 anomalies in Rosewood and 70+ at Shiloh, with the majority of them likely representing unmarked burials/graves. A complete inventory and mapping of all gravestones accompanied this work. In Rosewood this involved excavating, documenting, and stabilizing stones associated with 4 graves. In Shiloh, this number climbed to more than 300!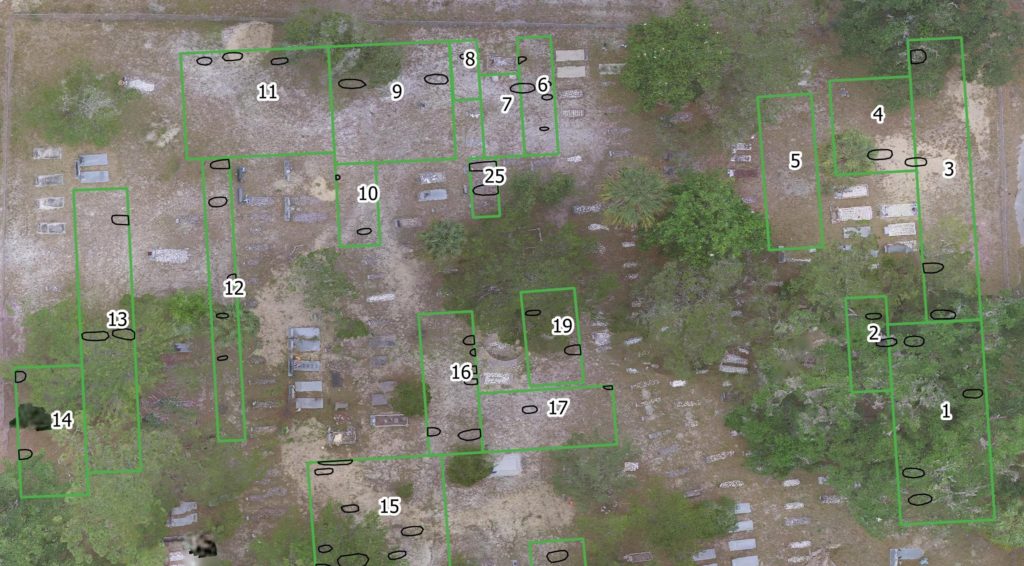 Additional methods employed during the fieldwork included UAV flights to collect aerial images and video. These provide useful material for the documentary and have been used to construct 3D models of many locations via photogrammetry. These models are used to produce georeferenced, low-altitude aerial imagery to better contextualize our results.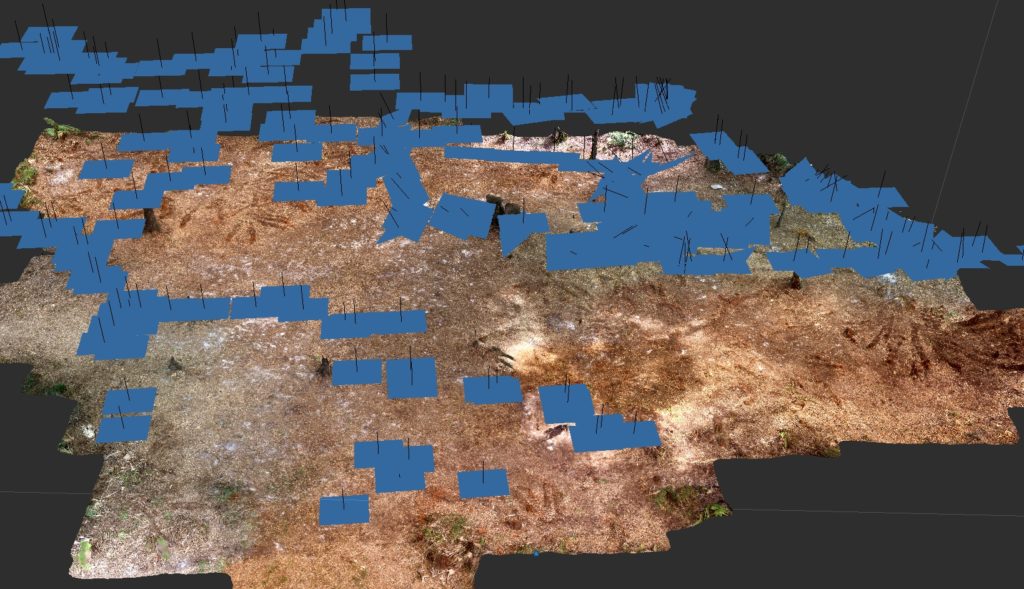 In addition to processing aerial images, we also used photogrammetry to document some of the more interesting features across the study area. Several of these models have been made available online so the public can interact with them. For instance, a 3D model of one of Rosewood's prominent early 20th century residents, Martine Goins is online.
The remainder of our work focused on recording and updating architectural history (a.k.a. old buildings) across the study area. Other archaeological sites identified and documented include the remains of an industrial site, likely a late 19th and/or early 20th century turpentine still owned and operated by the Goins family.
The work resulted in a 140+ page report submitted to (and accepted by) the State of Florida in early August. I'll post again in the coming weeks regarding the 50-minute documentary. Stay tuned!