The first season of the Interdisciplinary Research of Rosewood and Sumner (IRRS) project began in August, 2018. This project is funded by Florida Historic Preservation Grant 19.h.sm.200.085. These grants are funded by Florida Division of Historical Resources. The goal of this project is to expand previous archaeological and historical research in Rosewood, Florida to include the neighboring community of Sumner. This first portion of fieldwork took place August 6 – 10, 2019. It focused on the site of Rosewood's African American cemetery, currently located on private property.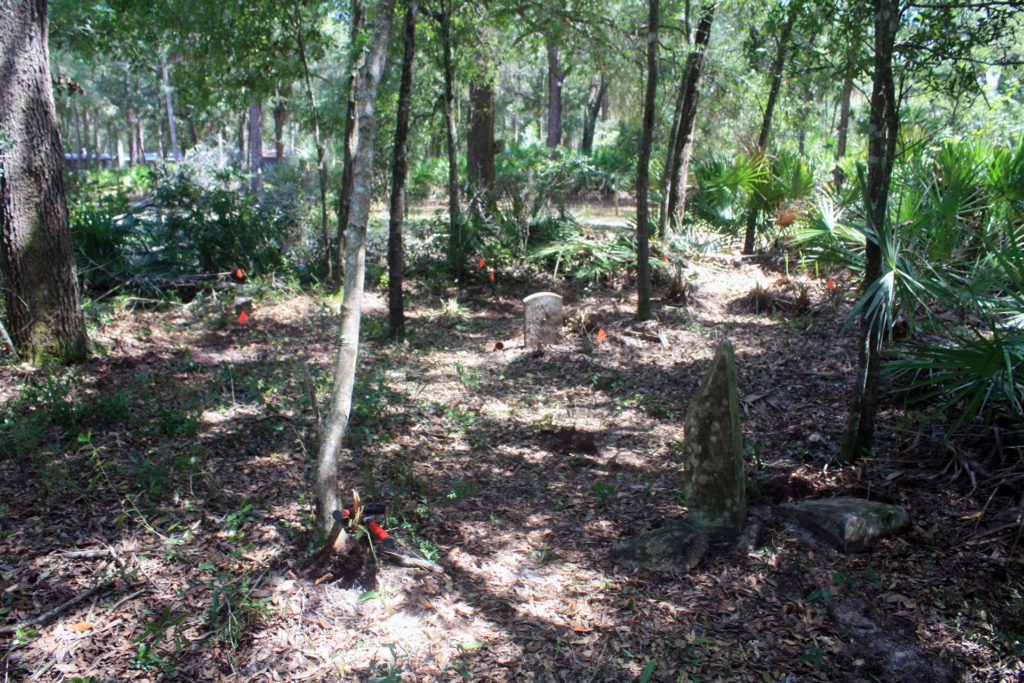 Our fieldwork was made more difficult due to unusually high amounts of rain across Florida in 2018. We arrived onsite to find a significant portion of it flooded. The waters had largely receded over the following two days, allowing us to complete our shovel testing work. The purpose of these shovel test pits (STPs) was to locate the remains of an African American church located next to the cemetery, as well as any other potential features.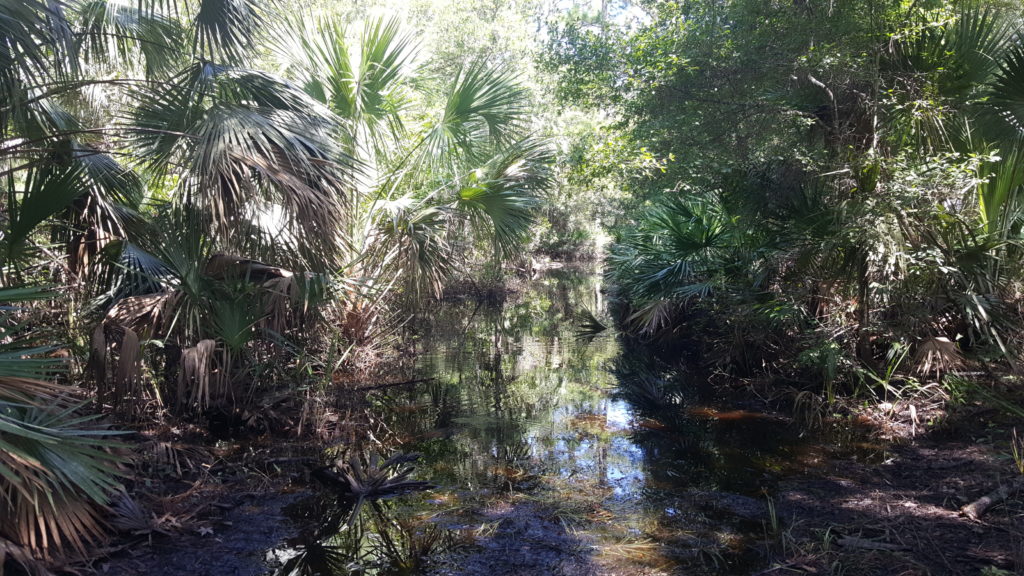 Unfortunately, we found no evidence of historic structures on the property.  The African American church associated with the cemetery is now thought to be located directly to the east of the cemetery. It is assuredly situated on the adjacent property. These landowners have declined to have archaeological work take place on their property. This is still useful as it validates the accuracy of previous GIS-based reconstructions of historical property deeds.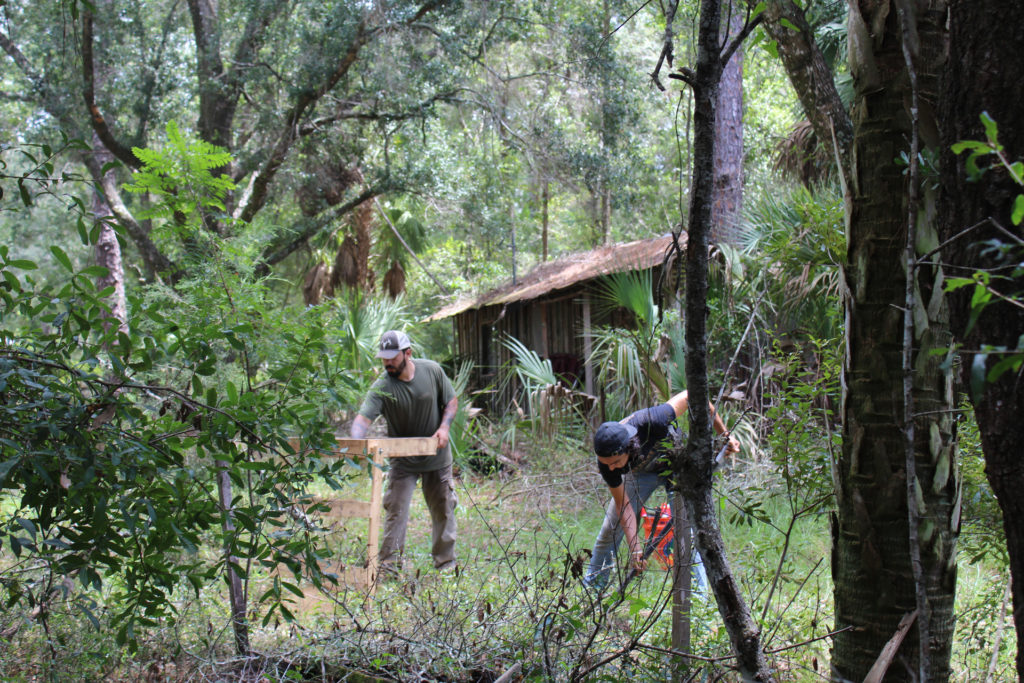 We also began laying out a ground penetrating radar (GPR) grid and collecting preliminary GPR transects. In addition, unmanned aerial vehicle (UAV) flights allowed us to collect useful imagery data to contextualize the site's location. Although only present onsite for five days, we made enormous progress towards the grant's goals and look forward to returning in summer 2019.
We also began preliminary filming for a 50-minute documentary, also funded by this grant. Check back in a year to see what else we turn up!