I recently facilitated an oral history workshop in partnership with the Cedar Key Library on Saturday June 29, 2013. Oral history remains an important aspect of my ongoing interest in Levy County, Florida (location of my dissertation research). The workshop was well-received and attracted nearly 30 participants. For more information, see the article in the Cedar Key News.
The workshop's attendees represented a wide range of interests. The most common views considered oral history to be a key for documenting family histories, supporting academic research, and commemorating Cedar Key's history. The Cedar Key Historical Society's (CKHS) also supported the event and several board members were in attendance. The workshop's conversational nature eventually revealed that the CKHS possesses dozens of recorded oral histories. I agreed to take temporary possession of the tapes for the purposes of digitizing and transcribing them. The tapes represent one of the largest oral history collections on Levy County and rural Gulf Coast communities. The transcriptions will be completed by undergraduate and graduate students at Monmouth University.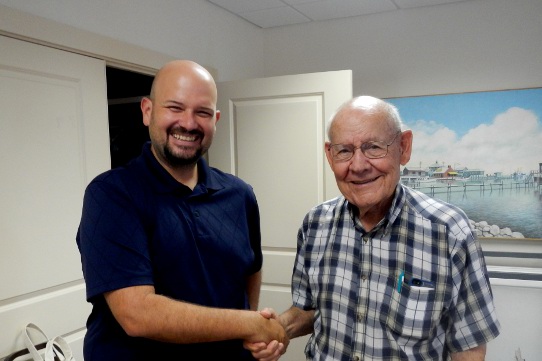 The digitized files and transcriptions will be returned to the CKHS during the spring of 2014. Our future plans include setting up an oral history web portal, organizing additional workshops, and collecting many more oral histories.